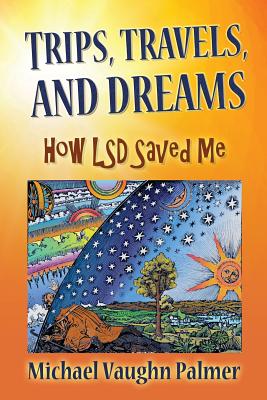 TRIPS, TRAVELS, and DREAMS (Paperback)
How LSD Saved Me
Createspace Independent Publishing Platform, 9781508530206, 204pp.
Publication Date: October 20, 2015
* Individual store prices may vary.
Description
In 1966, a chance phone call from an old friend led Michael V. Palmer to San Francisco's Haight-Ashbury neighborhood, a place populated by hippies, musicians, psychics, and yogis. To Palmer's delight, many of his new friends dabbled in all of the above, and everyone wanted to spread the love. Much of that good feeling stemmed from a collective mental awakening inspired by a new controversial psychedelic concoction: LSD.
For Palmer and his contemporaries, LSD presented a unique opportunity to expand one's mind. For the authorities, it heralded the collapse of social order.
In the memoir Trips, Travels, and Dreams: How LSD Saved Me, Palmer's unique personal story showcases the power of the psychedelically altered mind. Because of LSD use, he no longer lived within the confines of society's expectations. Uniquely talented people, such as the psychic Vassily, encouraged him to follow his acid-induced dreams and visions down a life's path that ultimately took him to more than sixty countries.
This fascinating story, complete with an insightful analysis of the human psyche, proves a glowing testament to the power of the 1960s counterculture movement.
About the Author
Michael V. Palmer spent time in the Haight-Ashbury district during the height of the 1960s counterculture movement. He would later live and work in Costa Rica, Chile, Thailand, Japan, Taiwan, Hong Kong, Greece, England, and Israel. His memoir, Trips, Travel, and Dreams: How LSD Saved Me, is a reflection on the 1960s, the value of a global perspective, and the power of human consciousness. "I was a tripping '60s hippie in my mind," says Palmer. "I was a traveler, and when not traveling, I was still going around the world in my mind. I was a dreamer, and when not dreaming, I was still in this dream called life. But all of that led to what's really important. So now I'm an author, and it's all in this book."