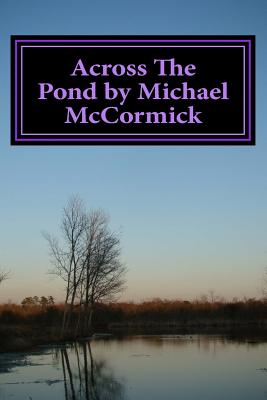 Across The Pond by Michael McCormick (Paperback)
Createspace Independent Publishing Platform, 9781508537199, 54pp.
Publication Date: February 18, 2015
* Individual store prices may vary.
Description
Across The Pond by Michael McCormick, is the story of a young American who fights in the Vietnam war for his country, only to be rejected when he comes home. The author based the story on his personal experience during the Vietnam war. Ron Kovic, author of Born On The Fourth of July wrote in the foreword for the book, "This little book grips the reader from the very beginning and does not let go. It is written with the violence and fury of Leon Uris's Battle Cry, and the tenderness and compassion of a simple poet. I believe it will be recognized as one of the important books to come out of that war. With this work, McCormick takes his place among the other important chroniclers of this period.
About the Author
Michael McCormick is the author of Across The Pond, a Vietnam war novella based on his personal experience as an infantry squad leader during the Vietnam war. Upon returning to the United States, he was awarded the Silver Star Medal and the Purple Heart. After the war, Michael earned his B.A. in psychology and his M.A. in clinical psychology. He lives in Oakland, California with his wife Gina.