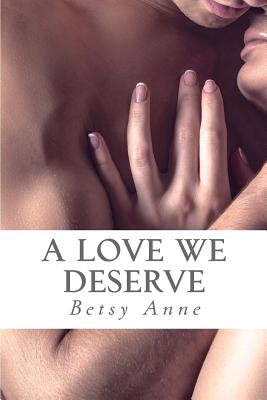 A Love We Deserve (Paperback)
Createspace Independent Publishing Platform, 9781508732471, 310pp.
Publication Date: March 4, 2015
* Individual store prices may vary.
Description
In this sequel to Mine, Not Hers (Book 1 in the True Love series), we find funny Georgia girl Melanie at her breaking point. Melanie's husband Chris has come home for the last time smelling of a cheap mistress. She's finally had enough. She kicks him to the curb once and for all, but now what? Bearing witness to the love her best friend Katie shares with her husband Jason, has opened her eyes to see that she deserves more than what she's settled for. Problem is, where to begin? How does she meet someone when she's so jaded and distrustful of men? After fumbled attempts with bars, dating websites, and personal trainers, she's had enough. Swearing off men altogether, she throws all of her energy into making her life better, and working for a cause she believes in. When she least expects it, she meets a handsome, muscular stranger whose enraptured by her. Even though she's drawn to him by an intense attraction, she pushes him away, knowing that Mr. Perfect will be next in her line of failed relationships. Is he strong enough to break down the brick wall she's built around her heart or will he protect his own which hides deep secrets from his past? A page turner from the beginning, Melanie's sad, funny, steamy, and sweet story will envelope the reader until the very last page.
About the Author
Betsy Anne is a Texas girl, now planted in the red clay of North Carolina with her New Jersey born husband, three kids, two cats and an old dog. A ravenous reader as child, she began pecking out her own stories on her mother's typewriter at the ripe age of six. This passion for reading, and sharing, stories has continued into adulthood and it's a love she's nurtured in her own children. When she's not reading or taking pictures of her cats, she loves to bake, watch sit-coms and binge on every show on Food Network. Whenever possible, she heads to the beaches of South Carolina to relax and write.