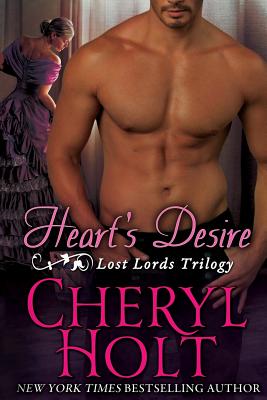 Heart's Desire (Paperback)
Createspace Independent Publishing Platform, 9781508741381, 314pp.
Publication Date: June 26, 2015
* Individual store prices may vary.
Description
CHERYL HOLT continues to dazzle readers with the second book in her new trilogy, The Lost Lords of Radcliffe... MATTHEW HARLOW is England's hero. After almost single-handedly rescuing passengers from a foundering ship-including a trio of royal cousins-he's being lauded throughout the kingdom. But at heart, he's just a soldier, a captain in the King's army, and he finds the spotlight a great nuisance. Yet he's dashing and dynamic, a natural leader of men, and heroics rest well on his broad shoulders. As an orphan, with no memory of his parents or past, he often wonders where he came by his penchant for fearlessness and daring. What is to account for his extraordinary courage and valor? CLARISSA MERRICK is a poor relative and spinster who lives with her cruel cousins at their bucolic Greystone estate. Even in her small corner of rural England, everyone has heard of brave, remarkable Captain Harlow. When he arrives at Greystone, he shoots through her world like a blazing comet, and nothing will ever be the same. Who is Matthew Harlow? What is his true history? How could a lowly orphan be possessed of such a forceful character and potent charisma? Can Clarissa help him find answers to the mystery that has plagued him all his life? Cheryl Holt delivers another dramatic story of love, family, heartbreak, and betrayal. As the truth about the "lost" lords is gradually revealed, readers will be breathlessly turning the pages and cheering all the way to the stunning, thrilling conclusion... "Best Storyteller of the Year..." Romantic Times Magazine.