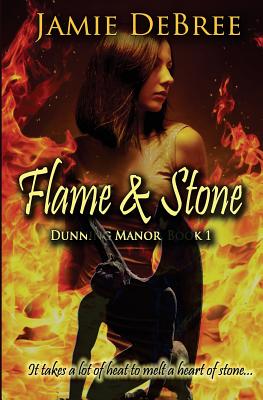 Flame & Stone (Paperback)
Createspace Independent Publishing Platform, 9781508779025, 156pp.
Publication Date: March 9, 2015
* Individual store prices may vary.
Description
Flames once put the heartbroken Thomas Grady under the ancient curse of an old manor house. Hundreds of years later, fire fueled by an unholy passion drives Katie Watson to the same manor for protection. Assigned as her guardian under duress, Thomas is determined to avoid any emotional entanglements that would put Katie in another sort of danger altogether. Despite his best efforts to keep her at arm's length, Katie falls hard for her new protector. And now that she's found him, she refuses to give him up - even if that means she has to travel through both time and space to help save Dunning Manor from a threat to the very existence of anyone who's ever been under its curse.