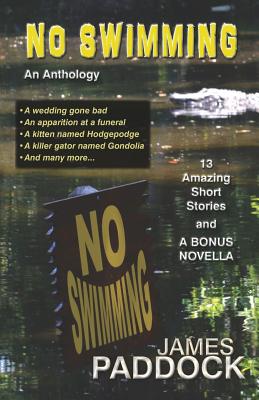 No Swimming (Paperback)
An Anthology
Createspace Independent Publishing Platform, 9781508807766, 154pp.
Publication Date: March 9, 2015
* Individual store prices may vary.
Description
A collection of short shorts and long shorts, humorous, sad, thought provoking and by all means, interesting.
The attack of the one-eyed killer gator
A South Carolina bride struggles as a Montana wife
What caused the casket lid to slam shut?
A waiting room between heaven and the next life
The last photograph at a wedding reception that goes terribly wrong
A kitten named Hodgepodge and a girl named Laughter
Kids go in and never come out
An Arizona desert hike with unexpected results
Does a little girl listen to her father's last breath?
Who has the last remaining pencil in the world?
A young lady gives her grandfather a lesson in understanding
Lipstick and perfume trump a dented fender
Who is more twisted, him for how he treats her, her for sticking around?
A race down a Nevada highway reveals answers to questions she didn't know she had.
INCLUDES a bonus novella:
Hot Roast Beef with Mustard.