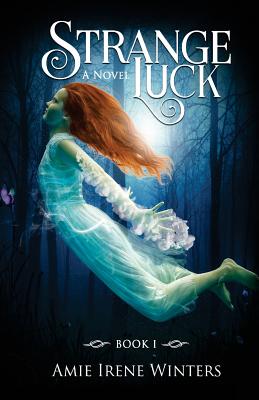 Strange Luck (Paperback)
Createspace Independent Publishing Platform, 9781508807995, 244pp.
Publication Date: May 17, 2015
* Individual store prices may vary.
Description
A Mysterious Letter.A Deadly Discovery.A World Like Nothing You've Ever Seen.All Daisy Darling wanted was to be a writer. What she got was more than she bargained for. As it turns out, the quaint little town of Sea Salt, California houses more than adorable cottages and huge redwood trees.Beneath the coastal charm rests a strange world where wizards, fairies, time-altering portals, and dark magic looms.A world where memories can be your greatest currency--and weapon.A world where you can never reclaim what's been taken from you.After stumbling into the mysterious world, Daisy's memories begin to rapidly disintegrate, but she doesn't even know she's losing them. As if things couldn't get any worse, Daisy learns she is the only one who can save herself.Daisy's very identity is at stake, but the odds aren't in her favor. Can she discover the secret to win back her freedom before it's too late?A spine-tingling fantasy, Strange Luck will delight adults, teens, and anyone who relishes fairy tal.
About the Author
Amie Irene Winters is an award-winning author of strange, spooky, and fantastical fiction, where characters are permanently changed after witnessing the darkest of magic, creatures of the occult lurk beneath San Francisco, and everyone may have something to hide. Born and raised in California, she has since lived in every region of the United States. With degrees in environmental leadership and anthropology, she has been lucky enough to sample a variety of careers. Writing remains her first love though. She is the author of the Strange Luck series. When not writing, she can be found hiking with her dog, painting, or breaking a sweat in kickboxing class. To learn more about Amie and her books visit, www.amieirenewinters.com
Praise For Strange Luck…
"A mysterious letter, a map, and stolen memories—all part of the wonderful new novel, STRANGE LUCK, by Amie Irene Winters. The writing is lyrical, the plot is engaging and full of twists and turns, and I loved Daisy Darling, a strong, intrepid teenager who steps up to the challenge of saving the world in this spooky, supernatural story."



~Penny Warner, Author of the award-winning CODE BUSTERS CLUB series, and DEATH OF A CHOCOLATE CHEATER.