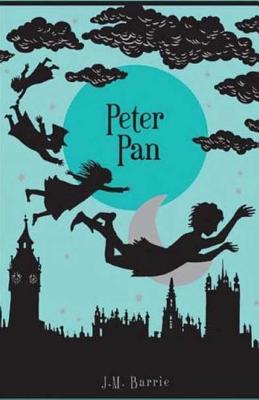 Peter Pan (Paperback)
Createspace Independent Publishing Platform, 9781508979845, 176pp.
Publication Date: March 21, 2015
Other Editions of This Title:
Paperback (4/25/2017)
Paperback (10/2/2014)
Paperback (1/13/2009)
Paperback (6/27/2012)
Paperback (9/11/2017)
Paperback (10/7/2016)
Paperback (10/30/2017)
Paperback (8/3/2016)
Paperback (1/19/2015)
Paperback (1/31/2014)
Paperback (1/13/2017)
Paperback (9/28/2017)
Paperback (7/4/2016)
Paperback (2/19/2017)
Paperback (6/9/2015)
Paperback (6/25/2017)
Paperback (12/25/2017)
Paperback (9/11/2017)
Paperback (10/2/2012)
* Individual store prices may vary.
Description
In the nursery of the Darling home, a dog is the nurse, or nanny. Perhaps that is one reason there is so much joy there. Nurse Nana bathes the three children and gives them their suppers and in all ways watches over them. One night, Mrs. Darling, on Nana's night off, sits with the children as they sleep. Drowsing, she is awakened by a slight draft from the window, and, looking around, she sees a strange boy in the room. She screams, and Nana, who has just returned home, lunges for the intruder, but the boy leaps out the window, leaving only his shadow behind. He had been accompanied also by a ball of light, but it too has escaped. Mrs. Darling rolls up the boy's shadow and puts it in a drawer, thinking that the boy will come back for it sometime soon and thus may be caught.