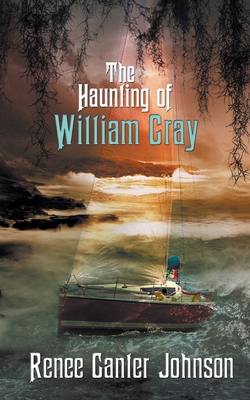 The Haunting of William Gray
Paperback

* Individual store prices may vary.
Description
Can Madeline Waters capture a picture of the ghost William Gray believes is haunting him? Others have caught some shadowy figures on film at the Antebellum house, built in the eighteen hundreds on a privately-owned island, in Winyah Bay, South Carolina. A single photo would result in William granting permission for her to use the private journals of his long-dead ancestor and namesake, Captain William Gray, in her thesis research. Madeline's disbelief in the supernatural isn't helpful and she wonders if the wealthy loner is suffering a mental collapse until she experiences the ghost of the Captain herself. Saving her from drowning, he floods her with the emotions she has longed for, and opens a dimension for her previously thought to be pure fantasy. Is it possible to fall in love with an apparition, or will she be able to aid in setting his spirit free? With help from a local Gullah woman's knowledge of voodoo, the mystery unravels. In the process, William and Madeline's hearts also become entwined.
Wild Rose Press, 9781509204359, 352pp.
Publication Date: November 11, 2015