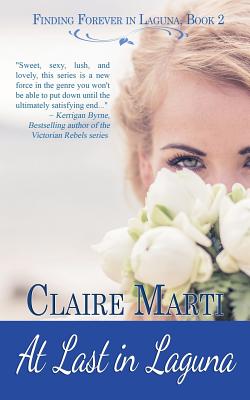 At Last in Laguna (Finding Forever in Laguna #2)
Paperback

* Individual store prices may vary.
Description
Alyssa Morgan has secretly been in love with her older brother Nick's best friend, Brandt Dempsey, since she was an awkward, lonely teenager. When she catches the bouquet at Nick's wedding, she throws caution to the wind and propositions Brandt to a two-week fling. He's tried to ignore how Alyssa has blossomed into a strong, talented, gorgeous woman because as his best friend's baby sister, she's off limits.
After they share a mind-blowing kiss, Brandt struggles to fight their undeniable chemistry. His tragic childhood scarred him, but he pushes it deep inside, only allowing the world to see a wealthy, carefree entrepreneur. Forced to work together on Brandt's latest charitable venture, Brandt and Alyssa's passion cannot be denied. Alyssa knows he's the one. Can she convince him they belong together?
Wild Rose Press, 9781509216710, 210pp.
Publication Date: January 12, 2018