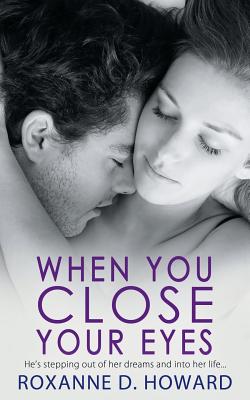 When You Close Your Eyes
Paperback

* Individual store prices may vary.
Description
Dreams are the perfect shelter for fantasies, safe havens to step inside without changing our daily lives. For Lark Braithwaite, all that is about to change. During the last six months, Lark has dreamt of a mysterious Irish lover who knows what she wants and gives her exactly what she needs. In her waking life in busy London, things aren't as ideal as her long-term relationship with her controlling fianc Charles has hit a dry spell.
When Lark is called home to Oregon for her father's funeral, she comes face to face with the demons from her past, but she never expects to meet her dream lover in the flesh. Niall O'Hagan steps straight out of her fantasies and into her life, and the powerful connection they share rocks her foundation. Although she's dealing with the bitterness of her fianc 's betrayal and his jealousy, Niall soon stirs Lark's awareness of her superficial existence and reawakens her sexuality....and her soul.
Wild Rose Press, 9781509223602, 424pp.
Publication Date: January 28, 2019