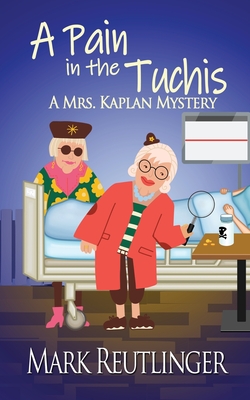 A Pain in the Tuchis, a Mrs. Kaplan Mystery
Paperback

* Individual store prices may vary.
Description
Combining the classic charms of Agatha Christie with the delightful humor of M. C. Beaton's Agatha Raisin novels, Mark Reutlinger's Mrs. Kaplan mystery series returns as a notorious crank meets an untimely fate. Yom Kippur is a day of reflection and soul searching. But at the Julius and Rebecca Cohen Home for Jewish Seniors, Vera Gold misses this opportunity to atone for her many sins when she up and dies. Indeed, Vera was such a pain in the tuchis to all those around her that when her sister claims Vera was deliberately poisoned, the tough question isn't who would want to kill her--but who wouldn't?
Wild Rose Press, 9781509238736, 242pp.
Publication Date: January 12, 2022