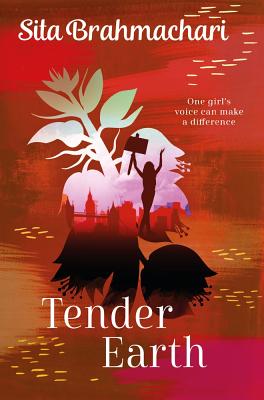 Tender Earth (Paperback)
Macmillan Children's Books, 9781509812509, 432pp.
Publication Date: June 1, 2019
* Individual store prices may vary.
Description
Laila Levenson has always been the baby of the family, but now with her older siblings, Mira and Krish, leaving home just as she starts secondary school, everything feels like it's changing. Can the reappearance of Nana Josie's Protest Book and the spirit it releases in Laila, her friends, and her local community, help her find her own voice and discover what she truly believes in? A powerful chime rings through Laila's mind, guiding her to walk the footsteps of the past on her way to discover her own future.
About the Author
Sita Brahmachari's debut novel, Artichoke Hearts, won the Waterstones Children's Book Prize and was longlisted for the Carnegie Medal. It was also shortlisted for the Redbridge Children's Book Award, the Berkshire Book Award, the Romantic Novel Award (young adult category), Peters Book of the Year, the Fabulous Awards for Books and the Ealing Readers Award. She is also the author of Jasmine Skies and Mira in the Present Tense.
Praise For Tender Earth…
"A great-hearted, richly textured story, full of causes worth fighting for." —Guardian
"Sita Brahmachari's touching portrait of family life and self-discovery reveals how even the youngest members of society have the capacity to become human rights defenders." —Amnesty International Book Blog
"Expertly capturing the uncertainty of early adolescence, Sita Brahmachari has written an authentic depiction of family life, full of warmth, humour and compassion, continuing the story which began in Artichoke Hearts." —Armadillo Magazine
"A book of our time . . . full of the warmth of friendship and community." —Gill Lewis, author, Sky Hawk
"Tender Earth addresses complex ideas with grace and immense humanity." —Katherine Rundell, author, The Wolf Wilder 
"Inclusive Minds are delighted to welcome the arrival of Tender Earth on the children's book landscape. We embrace a book like this that has been so thoroughly researched and demonstrates such authentic inclusion." —Inclusive Minds
"A wise story about growing up." —Sunday Times