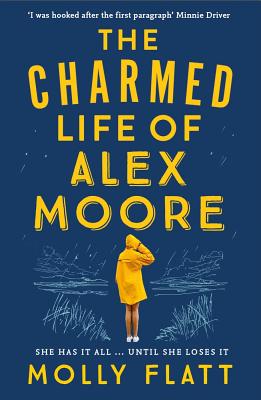 The Charmed Life of Alex Moore (Paperback)
Macmillan UK, 9781509854530, 464pp.
Publication Date: May 1, 2019
Other Editions of This Title:
Hardcover (5/3/2018)
Paperback (5/3/2018)
* Individual store prices may vary.
Description
Full of heart and humor, this is one woman's adventure—with a most unexpected twist

There are success stories—and there are true stories. How would you feel if everything in your life suddenly started to go . . . right? Six months ago, Alex Moore was stuck in a dead-end job, feeling her potential quietly slip away. Then, seemingly overnight, she launched her dream start-up and became one of London's fastest rising tech stars. At 31, her life has just begun. But Alex's transformation isn't easy for those around her. Her friends are struggling to accept her rapid success, her parents worry she's burning out, and her fiancé is getting cold feet. Then weird things start to happen. Muggings, stalkers—even a wild claim that
she murdered a stranger. But when Alex visits the Orkney Islands to recharge, weird turns into WTF. Because there she discovers the world's oldest secret—and it's a secret that Alex's stratospheric rise has royally messed up. Full of heart and humor, The Charmed Life of Alex Moore by Molly Flatt is a very modern adventure with a most unexpected twist.
About the Author
Molly Flatt is a journalist who specializes on the impact of technology on publishing, culture, and identity. She is Associate Editor for FutureBook, Digital Editor for PHOENIX Magazine, and Associate Editor for The Memo.