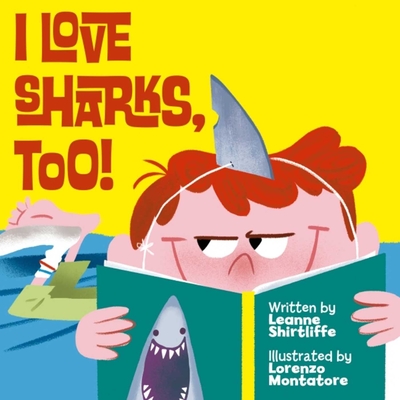 I Love Sharks, Too! (Hardcover)
Sky Pony Press, 9781510708846, 32pp.
Publication Date: June 6, 2017
Description
Stevie likes sharks. Like a LOT. In response to everything his mom asks him, Stevie has an excellent shark fact in response. "Brush your teeth, Stevie." "Mom, Mako sharks don't have to brush their teeth because they are covered in fluoride." From morning to bedtime--you would think this might totally wear his mom down. But guess who likes, sharks, too? The book is filled with tons of fun facts, and also information about different shark breeds.

About the Author
Leanne Shirtliffe is an award-winning humor writer. She writes for the Huffington Post, Nickelodeon's humor site NickMom.com, and authored the book Don t Lick the Mini Van (Skyhorse 2013). When she's not stopping her children from licking frozen flagpoles, Leanne teaches English to teenagers. You can read more about her misadventures at IronicMom.com.

Lorenzo Monatore has been passionate about drawing from an early age. Heavily influenced by old cartoons and comics, he developed his career working on books, zines, comics and magazines, always bringing a spark of humor and quirkiness to every story he worked on. He lives in Madrid, Spain.

"
Advertisement