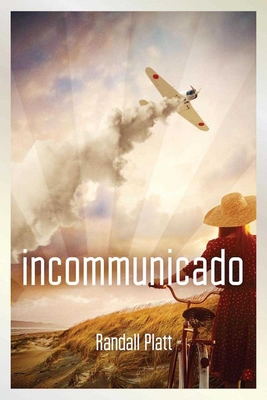 Incommunicado (Paperback)
Sky Pony, 9781510709911, 352pp.
Publication Date: April 11, 2017
Other Editions of This Title:
Hardcover (11/4/2014)
* Individual store prices may vary.
Description
Just about everyone is incommunicado in the small, sleepy Oregon coastal town of Sea Park during the winter of 1941. That is, until Pearl Harbor is attacked. Then Sea Park springs to patriotic life. But is Ruby Opal Pearl (aka Jewels) Stokes the only person to see what's really happening here? Tommy Kaye, the one person in her life who has provided security, shelter, and a smidgeon of respect—and who owns the biggest resort on the coast—is now the cause of the town's rage. Tommy's Japanese ancestry makes him the prime target of an angry mob, not to mention he's also rich, has a shady past (which includes Jewels's eccentric mother), and everyone in town owes him money.

As the town's patriotism blossoms into paranoia and turns violent, Jewels has to do something to protect Tommy from internment (or worse), even if that something is going up against the town and the government, not to mention the FBI. Thus begins a twelve-year-old girl's war within a war.
About the Author
Randall Platt writes fiction for adults, young adults, and those who don't own up to being either. Platt has been a full-time writer for more than twenty-five years. Her young-adult fiction has twice been awarded the WILLA Literary Award, has been awarded the Will Rogers Medallion, has won the Keystone State Reading Award, and has received honorable mentions for the Washington State Book Award and the PEN Center USA Literary Award.