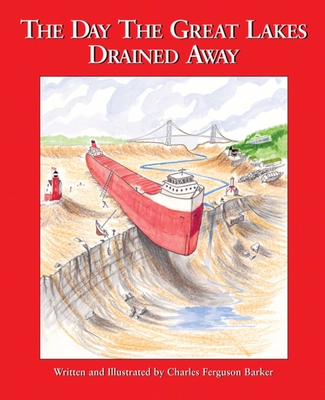 The Day the Great Lakes Drained Away (Hardcover)
Sky Pony Press, 9781510712102, 48pp.
Publication Date: July 4, 2017
* Individual store prices may vary.
Description
A fascinating--and entertaining--cautionary story about what the Great Lakes would look like without water. What's down there (garbage, lost sunglasses). And what would happen with no water (boats would tip over and be stranded). Each Great Lake is analyzed, with humorous--yet also serious--solutions to the problem. For example, instead of driving for HOURS to get to the other side of Lake Michigan, without water, you could just drive your car across the now-dry lake. The book also serves as inspiration for readers to take care of these beautiful waters, to make sure they are clean and last forever. The book contains NOAA maps that show the underwater features of the lakes, and pages of facts about each one.

About the Author
Charles Ferguson Barker is a geologist and artist. He studied Geology at Arizona State University, Boston University, and attended the University of Michigan's field geology course. Barker visits elementary school classrooms and libraries to educate children about geology. He lives Detroit, Michigan.