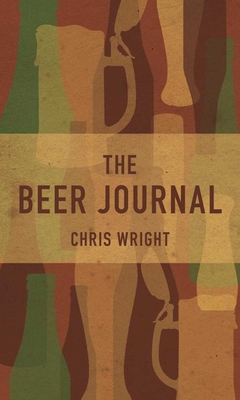 The Beer Journal (Paperback)
Skyhorse Publishing, 9781510714717, 288pp.
Publication Date: March 21, 2017
* Individual store prices may vary.
Description
The Beer Journal is more than just a journal. This compact guide is a crash course in the many styles of beer and how to approach them in a tasting. Perfect for newcomers to the craft beer scene as well as longtime fans of the beverage, this book is an excellent way to learn about styles you've yet to try. These pages are filled with useful information on the beers themselves and tips to having the best tasting experience possible. Author Chris Wright even includes examples of beers on the market to help readers as they navigate the beer aisle. Packed with useful information, this informative guide will teach readers all about: The many styles of beer
Their taste profiles
What sets one style apart from another
Origin stories
Glassware
Suggested food pairings The comprehensive tasting logs enable readers to keep track of the details of each particular beer they try--from brewer, beer name, and style to color, flavor, and body. Other worksheets give readers the opportunity to journal their brewery tours and food pairing experimentations. From lagers and wheat beers to sours and stouts, The Beer Journal is your guide to a complete tasting experience.
About the Author
Chris Wright's passion is beer: the flavor, art, science, community and business of handcrafted brewing. He discovered full-flavored beer during his tour as an army officer in Germany and developed an appreciation for the scientific process and craft beer community during fifteen years of home brewing. In 2011, Chris founded Pikes Peak Brewing Company. He resides in historic Monument, Colorado.