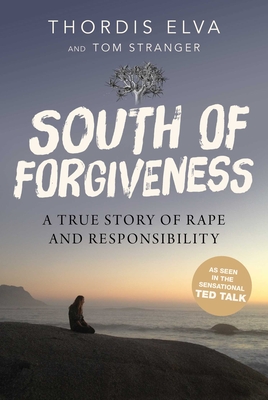 South of Forgiveness (Hardcover)
A True Story of Rape and Responsibility
Skyhorse Publishing, 9781510730014, 320pp.
Publication Date: May 9, 2017
* Individual store prices may vary.
Description
-An unprecedented collaboration between a woman and the man who raped her when she was sixteen. South of Forgiveness tells the story from their respective perspectives of Thordis and Tom's meeting to discuss this dark event. -Thoris Elva and Tom Stranger's TED talk about their story has been viewed over a million times and resulted in coverage from Cosmopolitan magazine and interest from The Washington Post, Yahoo News, CBS This Morning with Charlie Rose, and more. -This book is unique in that it humanizes both sides of a terrible act. For such dark subject matter, the book is uplifting (even funny) and presents the argument that no one is beyond forgiveness. The writing is personable, accessible, and compelling. -Tom Stranger is donating his share of the proceeds to charity.
About the Author
Thordis Elva is known in Iceland as a writer, journalist, public speaker, playwright, and Woman of the Year 2015. Her book about gender-based violence, Á mannamáli (The Plain Truth) was one of the most awarded Icelandic books of 2009. Together with Tom Strager, she held a TEDWomen's talk in San Franscisco that has over a million views online. She currently resides in Stockholm, Sweden with her partner Vidir and their son. Tom Stranger worked in in outdoor recreation until he shifted his focus toward working with young people with complex needs-drug and alcohol rehabilitation, homelessness, neurological impairment and mental health challenges. He lives with his wife in Sydney, Australia.
Coverage from NPR