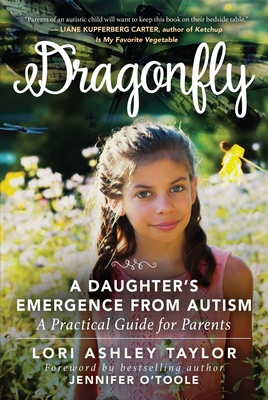 Dragonfly (Hardcover)
A Daughter's Emergence from Autism: A Practical Guide for Parents
Skyhorse Publishing, 9781510732179, 336pp.
Publication Date: April 10, 2018
* Individual store prices may vary.
Description
A parent's guide to helping children with autism maximize their potential. Over a decade ago, an autism diagnosis had confined Lori Ashley Taylor's daughter Hannah to an inaccessible world. Lori became a tireless researcher, worker, and advocate, and her dedication showed results. There can be progression and shifting on the spectrum, and Hannah has done just that--she has emerged. Part narrative and part practical guide, Dragonfly provides anecdotal and practical guidance for parents of children with autism spectrum disorder. The author discusses intervention strategies, therapies such as Applied Behavioral Analysis (ABA), and different medical tests. She explains Autism terminology like hyperresponsivesness and stimming. A classroom teacher herself, she recommends educational accommodations and supports. Busy parents can find practical tips on everything from making friends to Sensory Processing Disorder in helpful sidebars in the text. Taylor's personal experience is supplemented by wisdom from a series of round table discussions featuring other parents of children with autism. In the summer of 2013, eight-year-old Hannah wrote "Life of a Dragonfly," a poem with repeated parallel stanzas that used the stages of a dragonfly's life as a mirror for her own physical and cognitive development. Among its wisdom was: "Hope rises, and I begin to reveal my concealed wings. I begin to understand language and what I am meant to do." Taylor has helped her daughter find her wings; in Dragonfly, she gives other parents the tools to do the same.
About the Author
Jennifer O'Toole is the author of ASA's 2014 Outstanding Literary Work and bestselling Asperkids series. One of Tony Attwood's "Top Aspie Mentors" and winner of the Temple Grandin Award for Global Contributions, Jennifer has advised the President's Council on Disabilities and keynotes internationally. She was diagnosed with Asperger's Syndrome in 2010.