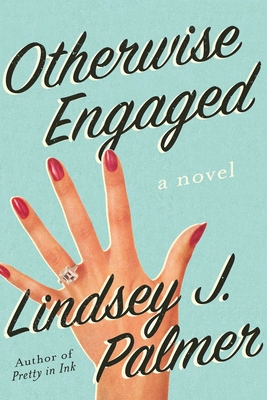 Otherwise Engaged (Hardcover)
Skyhorse Publishing, 9781510732391, 304pp.
Publication Date: January 15, 2019
* Individual store prices may vary.
Description
Life is sweet for New Yorkers Molly and Gabe: they're young, in love, and newly engaged.
But when Gabe sells his first novel--a thinly-veiled retelling of his wild love affair with ex-girlfriend Talia--and it becomes a national sensation, Molly can't help but feel like the third wheel. To make matters worse, Talia reappears in Gabe's life, eager to capitalize on the book's success and to rekindle what she had with Gabe . . . at least, that's how it seems to Molly. But even more concerning? Gabe doesn't seem concerned at all. Instead, he's delighting in his newfound fame and success.
Jealous, paranoid, and increasingly desperate, Molly starts to spin out of control. Her social life, work life, and love life all go to pieces. As fact and fiction, and past and present, begin to blur together, Molly realizes the only way out of this downward spiral is to claw her way back up. But what--if anything--will be left of her life and her relationship when she arrives?
About the Author
Lindsey J. Palmer worked as Features Editor at Self, and previously at Redbook and Glamour. A graduate of the University of Pennsylvania, she earned a Master of Arts in English Education from Teachers College, Columbia University and taught high school English for several years. Nowadays she's a scriptwriter at BrainPOP, an animated educational site for kids. Lindsey lives in Brooklyn, NY with her husband and newborn daughter.