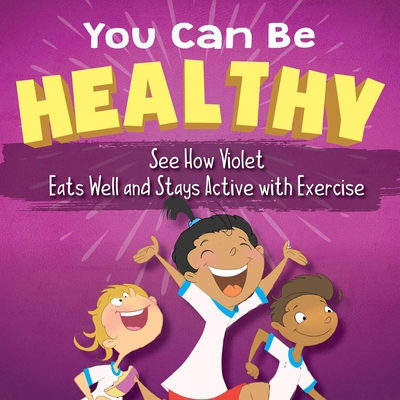 You Are a Fit Kid! (Hardcover)
Sky Pony, 9781510755000, 32pp.
Publication Date: June 2, 2020
* Individual store prices may vary.
Description
A Fun Illustrated Book That Shows Kids the Importance of Fitness!

Violet is an active girl who loves to play games with her neighborhood friends and eats a healthy diet. But when her PE teacher in school announces there will be a 1-mile run the next day, she worries she isn't fit enough because she doesn't play a sport like many of her classmates. With her parents' encouragements, and an inspiring dream, Violet feels ready to take on the mile.

Along with showing the importance of being active, this story is also for kids who do things their own way. In Violet's case we find out there are different ways to achieve fitness.

This second book in a series of kids overcoming everyday hurdles is written by Sandrina Kurtz, and delightfully illustrated by John Kurtz.
 
About the Author
John Kurtz is a Napa, California, native currently residing in Georgia with his wife Sandrina and family. John is a self-taught illustrator and has a vast portfolio including children's books, advertising, education, and television for clients across the United States and Europe.

Sandrina Kurtz was born in Amsterdam, Holland. As a child, Sandrina was fortunate to spend many summers in the Dutch countryside, where her love for animals flourished. She now lives with her husband John as a writer of children's stories. Together they have four children, two grandchildren, one German Shepherd, and five cats.