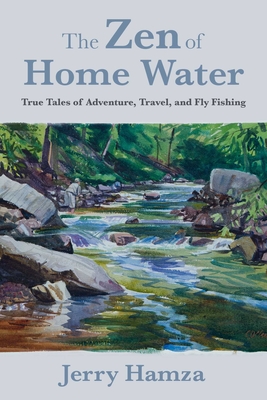 Zen of Home Water (Hardcover)
And Other Flyfishing Tales from the Outdoors
Skyhorse, 9781510758896, 240pp.
Publication Date: August 4, 2020
* Individual store prices may vary.
Description
A Collection of Fishing Stories from Across the Globe, by a Master Storyteller.

Fishing is many things to many people. To some, dangling a worm for a sunfish in a farm pond is not only exciting, but relaxing and reflective. To others, it's all about the adventure of traveling to exotic locales and fishing for ten-pound rainbow trout in Alaska or 100-pound tarpon in Florida or Central America. To others, it's an integral part of life, not just a pastime but something to live for. To author Jerry Hamza, it's about all of these things. In this highly entertaining and imminently readable collection of fishing tales, you'll tag along with Jerry as he takes you fishing across the globe. In the entertainment business, Jerry had to opportunity to travel far and wide—and wherever he went, he always took a fishing rod, so he could steal away and fish local waters whenever he had free moments. To Jerry, they are all 'home waters.'
About the Author
Jerry Hamza has spent decades putting himself in positions to live an outdoor life. For thirty years he was part of the management and good friend to legendary comedian George Carlin. During this time he traveled to every inch of North America, hunting and fishing the whole way. Jerry was elected president of the Cat Fanciers' Association and traveled the whole world, fly fishing and hunting on every continent except Antarctica. Jerry was awarded Fly Rod & Reel's Robert Traver Award in 2014.