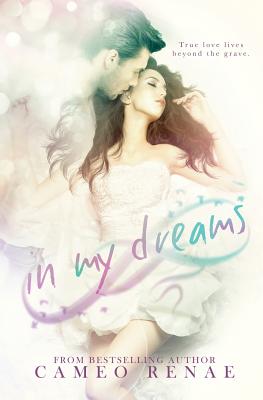 In My Dreams (Paperback)
Createspace Independent Publishing Platform, 9781511438773, 354pp.
Publication Date: March 15, 2015
* Individual store prices may vary.
Description
The dreams were happening again. It was something seventeen-year-old Elizabeth Hayes thought she'd outgrown; detailed premonitions of how people would die. One night, Lizzy's worst nightmare occurs. She dreams of her boyfriend, Michael Young, and soon discovers his car was found in a river, along with his lifeless body. Confusion settles deep within when Michael appears alive in her dreams. He warns her, attempting to keep her safe from the very person who murdered him. Awake, Lizzy must pull on her inner strength, not only to save herself, but also her friends whose lives are in danger. In My Dreams is a story of trust, friendship, courage, and true love that lives beyond the grave.
About the Author
Cameo Renae was born in San Francisco, raised in Maui, Hawaii, and recently moved with her husband and children to Alaska. She's a daydreamer, a caffeine and peppermint addict, loves to laugh, loves to read, and loves to escape reality. One of her greatest joys is creating fantasy worlds filled with adventure and romance, and sharing it with others. One day she hopes to find her own magic wardrobe, and ride away on her magical unicorn. Until then...she'll keep writing!