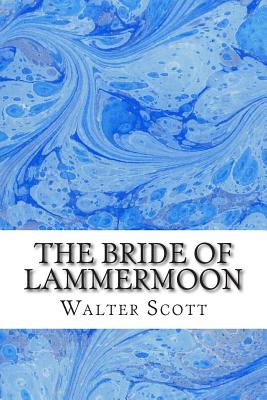 The Bride Of Lammermoon
(Walter Scott Classics Collection)
Paperback

* Individual store prices may vary.
Other Editions of This Title:
Paperback (10/21/2018)
Paperback (2/5/2021)
Paperback (10/1/2008)
Paperback (3/30/2014)
Paperback (5/4/2020)
Paperback (3/15/2007)
Paperback (10/9/2019)
Paperback (7/19/2016)
Paperback (2/18/2021)
Paperback (11/6/2011)
Paperback (12/14/2018)
Paperback (2/22/2021)
Paperback (12/9/2008)
Paperback (1/24/2021)
Paperback (10/4/2008)
Paperback (7/17/2016)
Paperback (1/22/2013)
Hardcover (5/26/2017)
Description
The marriage betwixt Janet Dalrymple and David Dunbar of Baldoon now went forward, the bride showing no repugnance, but being absolutely passive in everything her mother commanded or advised. On the day of the marriage, which, as was then usual, was celebrated by a great assemblage of friends and relations, she was the same-sad, silent, and resigned, as it seemed, to her destiny. A lady, very nearly connected with the family, told the Author that she had conversed on the subject with one of the brothers of the bride, a mere lad at the time, who had ridden before his sister to church. He said her hand, which lay on his as she held her arm around his waist, was as cold and damp as marble. But, full of his new dress and the part he acted in the procession, the circumstance, which he long afterwards remembered with bitter sorrow and compunction, made no impression on him at the time.
Createspace Independent Publishing Platform, 9781511537742, 292pp.
Publication Date: March 31, 2015