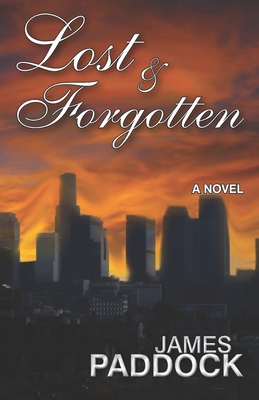 Lost & Forgotten
Paperback

* Individual store prices may vary.
Description
Imagine waking one day with a new face and no memory, an opportunity to pick a new name and start a new life; a clean slate. Orphaned as children, separated for 23 years, Melissa is intent on finding her identical twin, Marissa; however Marissa is now Mariah and not who she used to be. Melissa's search brings her to Los Angeles, crossing paths with Tyron, the only person aware of the truth, a person with immoral intent. As Melissa searches for her twin and Mariah searches for who she was, they are both faced with first time romances. Their brief crossing of paths and wisps of twin psychic connections provides one hope, and the other confusion. Tyron hatches a plan to bring them together, for a price that includes more than just their money. Lost & Forgotten is story of wealth and poverty for far from pretty identical twin sisters as one meets evil in her search for her other half, and the other struggles to start a new life and find out who she was.
Createspace Independent Publishing Platform, 9781511568289, 396pp.
Publication Date: April 2, 2015
About the Author
James Paddock is the bestselling author of ten mystery and suspense novels, an inspirational novella and an anthology of thirteen of his best short stories. Born and raised in the Big Sky Country of Montana, he now resides in West-Central Florida with his wife, Penny. Readers may learn more about him and his work, visit his blog or correspond with him on his website at www.desertbookshelf.com.