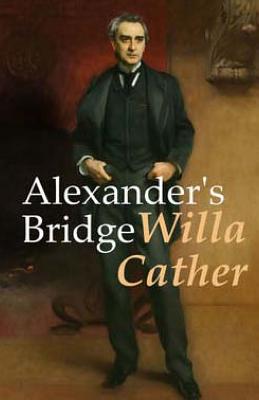 Alexander's Bridge (Paperback)
Createspace Independent Publishing Platform, 9781511574570, 86pp.
Publication Date: April 3, 2015
Other Editions of This Title:
Paperback (6/1/2015)
Paperback (3/30/2014)
Paperback (8/11/2018)
Paperback (9/9/2019)
Paperback (3/16/2019)
Paperback (8/22/2018)
Paperback (12/24/2018)
Paperback (12/1/2004)
Paperback (4/4/2016)
Paperback (10/2/2019)
Paperback (4/6/2010)
Paperback (11/1/2012)
Paperback (7/30/2008)
Paperback (7/30/2008)
Paperback (11/24/2018)
* Individual store prices may vary.
Description
Professor Wilson arrives at the Alexanders' house in Boston, Bartley Alexander having persuaded him to attend a Congress of Psychologists in the city. He is greeted by Winifred Alexander. When her husband comes home the men talk; Winifred plays the piano for them. The next day, she tells Wilson how she met her husband through her aunt. On Christmas Eve, the Alexanders prepare for Christmas dinner. Bartley tells Wilson he is having trouble with a bridge in Canada. Later he gives his wife pearl earrings. On New Year's Day, Alexander makes ready to leave for London. On the ship, he endures sharp gales and goes into a bar, where he gambles at bridge, the card game. In London, Bartley visits Hilda and tells her he cannot go on having two relationships; she must forget about him and leave him alone. She is distressed. The day before he is due to return to America however, he takes her out to dinner.