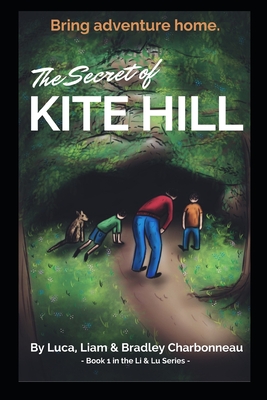 The Secret of Kite Hill (Paperback)
Do you know who lives under your neighborhood?
Createspace Independent Publishing Platform, 9781511598323, 58pp.
Publication Date: April 1, 2015
* Individual store prices may vary.
Description
Do you know every nook and cranny of your neighborhood? How about UNDER your neighborhood?Do you let your kids walk home from school? It's just a few blocks, right? What lurks in the shadows? In the bushes? Or scarier yet, under the bushes? Or is it all just happy-go-lucky Huckleberry Finn and exploring and adventuring in your own neighborhood? When do you know the difference? Maybe your kids know. Maybe they don't. How will you learn? It began as a simple walk home, the same one we did every day after school. But our dog's ball went into something of a hole, or was it a cave? Maybe a tunnel. But are there tunnels in the city? The ball was pretty close to the entrance, but just far enough to be a little spooky. Should we just forget it? WARNING TO PARENTS: there are some questionable parenting decisions in this book. It is not intended as a parenting handbook. There's a fine line between making the right decision and making the fun decision. When to choose which? How much do you involve your children in daily decisions? What if they involve danger? But what if your kids think it might be fun? You get the idea. Maybe I need a disclaimer ...;-) You know in scary movies when you yell, "Don't go in there " We went in. Yeah, I know. Ask your 8-year old why.
About the Author
I used to joke that I was a travel writer who didn't travel or write. But it wasn't funny. At least not to me ... I wasn't traveling or writing. So I started traveling and writing again. Or maybe I never stopped. I'm not sure. I'm not stopping to check. I'm traveling. I'm writing. The two boys and I wrote this book together. They were the creative editors and creators and I put together the final words. They lived it, created it, edited it and made it happen. We talked about the story line on the way home from school, at night while reading through each chapter after dinner, and finally opening up to their dad like never before. It was a process, a challenge, and a joy. Would I recommend it parents? To kids? Yes and yes. Is it easy? Not always. Did the kids jump for joy to "work on the book project"? Yeah, not often, but once I got them into it, they were into it. We did it. We published it. The boys were thrilled. Can't wait for the next one.