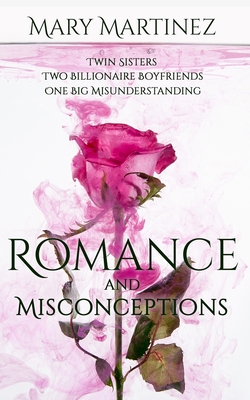 Romance and Misconceptions
Paperback

* Individual store prices may vary.
Description
What happens when one small misconception changes the lives of six people? Oops, I mean seven; I keep forgetting little Abbie gets a dad.Marnie and Melissa Hansen are identical twins, they are totally opposite of each other. Marnie loves anything artsy fartsy, dreams of marrying a passionate struggling artist someday, and she can't stand businessmen. She refers to them as suits, and she doesn't mean it as a compliment. Melissa on the other hand dreams of a family and a white picket fence. The American dream. Mostly she dreams of a future with her boss, David Bowman, who is most definitely a suit and does not want the American dream. Thank you very much Jared Collins is a friendly business rival of David's and they compete for many of the same accounts. When Jared's young, impressionable gardener, Shane, overhears a conversation, he decides he needs to take revenge on behalf of his boss. Shane's not the sharpest tool in the shed, but he means well. That small misconception is what changes the lives of all of these people, including the beautiful caretaker of Jared's lodge and her daughter.
Createspace Independent Publishing Platform, 9781511605427, 318pp.
Publication Date: April 5, 2015
About the Author
Mary lives in Magna, a little town west of Salt Lake City, Utah. Together with her husband, she has six grown children, and five wonderful grandsons and five beautiful granddaughters. Mary's youngest daughter had, the fifth granddaughter, beautiful Elizabella Grace on May 28! And that isn't all the additions. Her son and his fiance had a baby boy, Keegan in November. That makes 11 grandchildren! Mary and her husband love to travel, especially to the Caribbean for relaxing, and Italy for the wine. With the experience from the exotic places she has visited, she is able to fill her books with colorful descriptions of cities, painting a colorful backdrop for her characters. They are avid concert 'Ho's'! Yes, they pretty much want to do them all. They love outdoor amphitheaters the best and attend as many during the warmer months as possible. Mary and her husband are also enthusiastic college football fans. They have season tickets to the UTES, University of Utah Football and they tailgate every game. They love tailgating so much, that they were married at a tailgating in 1999. GO UTES!