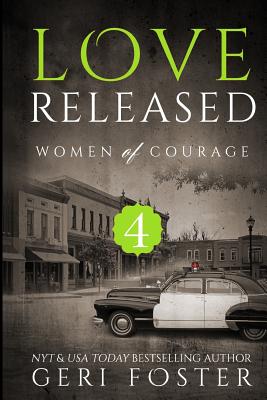 Love Released - Book Four (Paperback)
Createspace Independent Publishing Platform, 9781511816106, 170pp.
Publication Date: April 20, 2015
* Individual store prices may vary.
Description
Love Released Book Four is the fourth in a series titled Women Of Courage. The serial tells the story of Cora Williams and Sheriff Virgil Carter as their relationship develops. The serial is best if the books are read in order. SPELLBINDING Death knocks on the door of every home in Gibbs City, Missouri. Who will answer? Sheriff Virgil Carter's strength and valor is tested as Gibbs City, Missouri faces it's most challenging foe. An influenza epidemic strikes and Virgil can no longer control the outcome as the town erupts in chaos. As the consequences of her past actions move closer, Cora Williams must use all her knowledge and physical strength to fight an invisible adversary. One that threatens the life of every citizen and challenges her to be the person she's afraid to become. Death and loss have no chance against a love held close to ones heart, for the heart never forgets. Love often comes like sleep, softly, quietly and unexpectedly. You just have to close your eyes and dream.
About the Author
As long as she can remember, Geri Foster has been a lover of reading and the written words. In the seventh grade she wore out two library cards and had read every book in her age area of the library. After raising a family and saying good-bye to the corporate world, she tried her hand at writing. Action, intrigue, danger and sultry romance drew her like a magnet. That's why she has no choice but to write action-romance suspense. While she reads every genre under the sun, she's always been drawn to guns, bombs and fighting men. Secrecy and suspense move her to write edgy stories about daring and honorable heroes who manage against all odds to end up with their one true love. You can contact Geri Foster at geri.foster@att.net