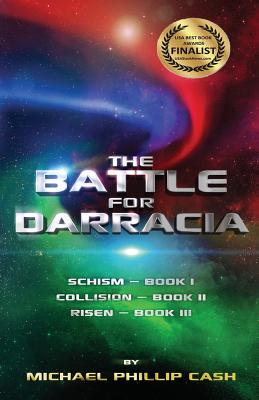 The Battle for Darracia (Paperback)
Books I - II - III
Createspace Independent Publishing Platform, 9781511831543, 508pp.
Publication Date: June 11, 2015
* Individual store prices may vary.
Description
The Battle for Darracia Books I, II, and III, are now combined into one epic novel On the planet Darracia, an ever-widening social gap between its inhabitants is causing turmoil that is fracturing a once peaceful world. Struggling with his identity, nineteen year old Prince V'sair must harness the power of the elusive Fireblade, the secret to a warrior's heart, in order to overcome his uncle Staf Nuen's lust for supremacy. Will the energy of the Elements guide the young prince to his true destiny or will Staf Nuen conquer Darracia?
About the Author
Michael Phillip Cash is an award-winning screenwriter and novelist. He attended the Long Island University and used its beautiful campus as a backdrop for this novel. He's written 11 novels including the best-selling Brood X, Stillwell, The Flip, The After House, and Witches Protection Program. Michael resides on the North Shore of Long Island with his wife and two children. Connect with Michael on: Facebook: facebook.com/michaelphillipcash Twitter: twitter.com/michaelpcash Web: www.michaelphillipcash.com Email: michaelphillipcash@gmail.com