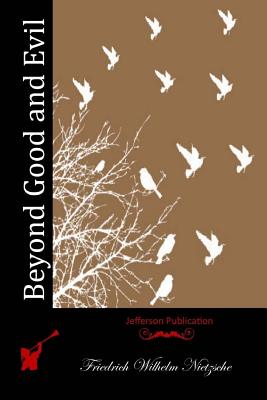 Beyond Good and Evil (Paperback)
Createspace Independent Publishing Platform, 9781511947770, 100pp.
Publication Date: April 28, 2015
Other Editions of This Title:
Paperback (3/21/2017)
Paperback (9/16/2016)
Paperback (6/22/2016)
Paperback (3/20/2016)
Paperback (7/26/2017)
Paperback (10/9/2016)
Paperback (7/5/2018)
Paperback (3/25/2017)
Paperback (12/3/2016)
Paperback (2/9/2018)
Paperback (8/17/2016)
Paperback (9/15/2017)
Paperback (3/4/2017)
Paperback (2/27/2018)
Paperback (8/9/2017)
Paperback (8/9/2017)
Paperback (3/20/2017)
Paperback (12/21/2016)
* Individual store prices may vary.
Description
SUPPOSING that Truth is a woman-what then? Is there not ground for suspecting that all philosophers, in so far as they have been dogmatists, have failed to understand women-that the terrible seriousness and clumsy importunity with which they have usually paid their addresses to Truth, have been unskilled and unseemly methods for winning a woman? Certainly she has never allowed herself to be won; and at present every kind of dogma stands with sad and discouraged mien-IF, indeed, it stands at all For there are scoffers who maintain that it has fallen, that all dogma lies on the ground-nay more, that it is at its last gasp.