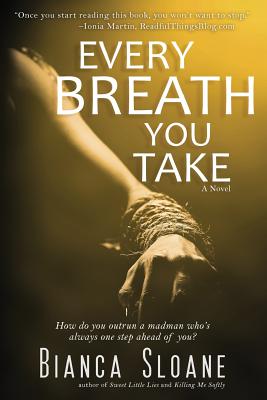 Every Breath You Take (Paperback)
Createspace Independent Publishing Platform, 9781512064995, 370pp.
Publication Date: August 6, 2015
* Individual store prices may vary.
Description
A few of the things Natalie Scott's stalker knows about her: She likes foreign films, cinnamon gum, and strawberry yogurt. She goes jogging along Chicago's lakefront every Monday, Wednesday, and Friday. She smells like sunflowers in the summer and roses in the winter. What Natalie Scott doesn't know: Every minute of every day, a madman is watching her. Every minute of every day, he's waiting for the perfect moment to strike. Every minute of every day, she's inching closer to catastrophe . . . And what Natalie Scott doesn't know just might kill her. . .
About the Author
Bianca Sloane is the author of the suspense novels, "Killing Me Softly" (previously published as "Live and Let Die") chosen as "Thriller of the Month" (May 2013) by e-thriller.com and a "2013 Top Read" by OOSA Online Book Club and "Sweet Little Lies." When she's not writing, she's watching Bravo TV, Investigation Discovery, reading or cooking. Sloane resides in Chicago.