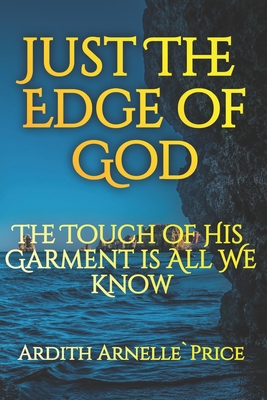 Just the Edge of God
The Touch of His Garment is All We Know
Paperback

* Individual store prices may vary.
Description
Do you want more "edge" to your life? Do you expect your life to galvanize you to the next level of universal achievement? How do I find the edge and where does Jesus Christ stand with me in the universe? How do I find an association with Jesus Christ? How do I start the journey of completeness and connection during these End-Times?Just the Edge of God will stimulate your inner-self to move beyond the day-to-day dilemma and move toward discovering actuality. Thought-provoking questions will be answered according to scripture and helpful healing words will provide a new sense of self and love for God. Just the Edge of God covers several topics informing the reader about coming attractions spoken through the scriptures. As a Christian or a person who might be on the fence about spirituality this is a time to align your spirit being to Jesus Christ and get ready for the ride of the century your life centered and connected. The book will prepare the reader to be truly edgy during these last days and become a warrior for the Son of God.
Createspace Independent Publishing Platform, 9781512093919, 128pp.
Publication Date: June 14, 2015
About the Author
Ardith Arnelle`Price is a spirit-filled Christian. She has had a wonderful relationship with Jesus Christ from her child-hood to the present. She is fervently seeking to spread the Word of God to un-believers and luke-warm Christians who are seeking answers to the meaning of life. She grew up in a god-fearing household where she learned about Jesus and how to live righteously as a Christian. Her early training from her parents made her the person she is today. She has experienced Jesus working in her life first-hand through her careers as music professional, Information Technology Manager personal relationships, church organizations, her Sorority, and various civic and public organizations that she has been affiliated with throughout her life. She has used her musical abilities through voice, violin, and piano to praise God and bring joy to so many souls throughout the world. She received a Bachelor of Music degree from Fisk University, a Music Education degree/Choral and Music Teaching Certification from Michigan State University, Masters of Music from the Chicago Conservatory of Music, and advanced Information Technology studies at Lawrence Technology University. She and her husband live in Southeast Michigan where they are college professors at a local community college. They convey the Word of God through their ministry.