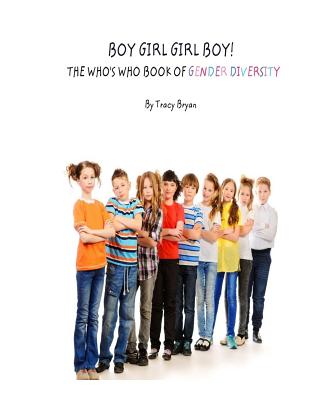 Boy Girl Girl Boy! the Who's Who Book of Gender Diversity (Paperback)
Createspace Independent Publishing Platform, 9781512199147, 40pp.
Publication Date: May 13, 2015
* Individual store prices may vary.
Description
Why is it more acceptable for girls to wear pink than boys? Why is it boys are expected to look and act a different way than girls are? Why do we have gender rules and stereotypes and learn why our society needs to change our attitude towards them? Discover what gender expression means and why everyone's unique gender identity makes our world so wonderful and filled with... GENDER DIVERSITY.
About the Author
Tracy Bryan writes whimsical books for kids about self-esteem building and behavioral life skills. Tracy also likes to tackle social issues and speak directly to her readers about important topics that effect everyone. Tracy lives in Central Florida with her family and two doggies Jack and Rusty! Please visit Tracy's website tracybryan.com or email her at tracy@tracybryan.com