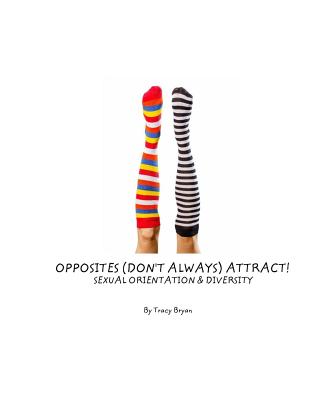 Opposites (Don't Always) Attract! Sexual Orientation & Diversity (Paperback)
Createspace Independent Publishing Platform, 9781512257779, 48pp.
Publication Date: May 17, 2015
* Individual store prices may vary.
Description
Why is there still a huge STIGMA in our society (the large group of people that live in this world) about relationships that aren't TYPICAL? Can't everybody just accept everyone else's SEXUAL ORIENTATION? Discover what sexual orientation is and why it's different than our biological sex, gender, gender identity and gender expression. Learn how diverse the world we live in is and how important it is that we accept each others differences... even if we don't always attract to each other.
About the Author
About The Author Tracy Bryan writes whimsical books for kids about self-esteem building and behavioral life skills. Tracy also likes to tackle social issues and speak directly to her readers about important topics that effect everyone. Please visit Tracy's website tracybryan.com or email her at tracy@tracybryan.com