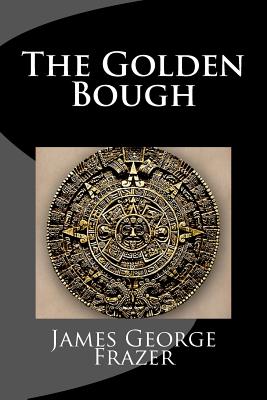 The Golden Bough (Paperback)
A Study of Magic and Religion
Createspace Independent Publishing Platform, 9781512267716, 660pp.
Publication Date: May 18, 2015
Other Editions of This Title:
Paperback (2/24/2009)
Paperback (7/11/2014)
Paperback (7/22/2017)
Paperback (4/26/2012)
Paperback (10/21/2014)
Paperback (11/20/2012)
Paperback (7/22/2017)
Paperback (7/12/2015)
Paperback (1/18/2013)
Hardcover (10/1/2019)
Paperback (4/27/2011)
Paperback (12/31/2010)
Paperback (6/7/2015)
Hardcover (2/24/2009)
Hardcover (2/24/2009)
* Individual store prices may vary.
Description
James Frazer's monumental study of world mythology and folklore has been a controversial work for over a century.
The Golden Bough
is "a great body of primitive and barbarous beliefs" and essential reading for anyone interested in mythology, supernatural magic or religion, especially modern neo-pagan practices. More than one critic has said that it should be required reading for everyone.
"To read The Golden Bough] is to share in the adventure of mankind's cultural Odyssey and to undergo an enlargement of one's own sympathy and understanding for one's fellow beings...It is a book to be read and reread." -- Ashley Montagu.
This Enhanced Media edition is based on Frazer's single volume 1922 edition.
About the Author
Sir James George Frazer (1854-1941), was a Scottish social anthropologist influential in the early stages of the modern studies of mythology and comparative religion. He is often considered one of the founding fathers of modern anthropology. His most famous work, The Golden Bough (1890), documents and details the similarities among magical and religious beliefs around the globe. Frazer posited that human belief progressed through three stages: primitive magic, replaced by religion, in turn replaced by science.