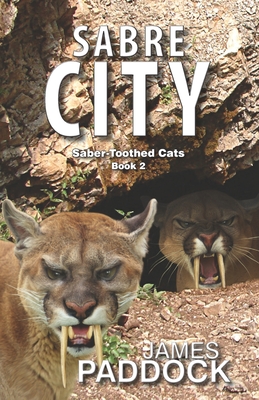 Sabre City (Paperback)
Createspace Independent Publishing Platform, 9781512271829, 550pp.
Publication Date: May 19, 2015
* Individual store prices may vary.
Description
After 8 years Zechariah Price assumes it is all behind him. Nightmares filled with huge sabre-toothed cats and women screaming still leave him in cold sweats, though less often. He had lost an eye the first time around; Tanya had fractured her back; their marriage had petered on the brink. There was no way he or any of his family was going to set foot in that Montana wilderness again. His 16-year-old daughter, however, decides otherwise and, in hopes of finding out what all the fuss was about when she was just a child, runs off to visit a Montana woman she found in a chat room. She discovers a lot more than she could have imagined, including who her father really was and how much she had inherited from him.
About the Author
James Paddock spent his youth in the Big Sky Country, of Montana, graduating Charles M. Russell High School in Great Falls. The following forty-plus years included a Bachelor of Science degree from the University of Idaho, service with the U.S. Navy, owner/operator of a small business in South Carolina, a career as a Graphic Designer and a marriage that produced three fine children, who then have provided bragging rights for many extremely fine grandchildren. James is now living in Florida, with his wife, Penny, enjoying the sun & rain and working on his next novel.