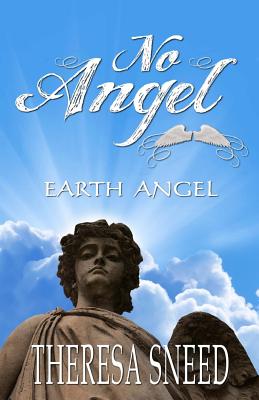 Earth Angel (Paperback)
No Angel Series
Createspace Independent Publishing Platform, 9781512303872, 396pp.
Publication Date: January 8, 2016
* Individual store prices may vary.
Description
5 stars I know these books are just fun and interesting fictional stories By mlcon on January 28, 2016 Now, I know these books are just fun and interesting fictional stories, but a year and a half after my 17-year old daughter and I started reading them she passed away from cancer. Since that time I have read another book in this series and amazingly to me it has brought healing and peace. I think of these stories often when I wonder about my daughter and reading them makes me consider things I never have before. I guess you would say that I am filled with hope. Thanks for putting them out there 5 stars Amazingly awesome sweet romance By T. Westhoff on April 10, 2016 Although with angels you should expect a sweet romance It's been awhile since I read the last one, but I was still able to pick back up I love the people and their angels I stayed up way too late to finish Oh how I detest a cliffhanger at the end of a book Must. Read. Next. Book ***** Why did the new student at Foxcroft Academy High School have to be so cute? Handsome and rich, Liam Powers moves into town and into Angie's heart. The problem is that he is Coe-from heaven-the very person she hoped she'd never meet on earth. If only Daniel had been born in America, instead of thousands of miles across the ocean. Will their guardian angels get them together in time, or will Angie's attraction to Liam ruin her chances of finding true love? Prologue Immortals walk the earth as angels, as do the sheydim-demons, as they are more commonly called. They exist in the spirit realm that surrounds us. Invisible to most mortals, they have more to do than just flit around and watch over their charges, although that is their foremost work. There are long planning meetings to attend, reports to file, and a meridian of menial tasks that must be performed for or against their clients. Because guardian angels are often overloaded with numerous duties, they sometimes request the assistance of another guardian, or even an off-duty temp guardian-one who has previously fulfilled his or her duties. Then there is the necessary time-off for guardians to get a much needed reprieve from their clients, because although angels are on God's time, they live on earth's time-and some of it can become quite tedious. Especially if their client is a couch potato, or a video game addict, though some guardians have taken up the primitive sport of gaming themselves. In very rare, but not unheard of cases, a guardian may even request a release from their duties, but that is heavily frowned upon and must get special clearance from Horace, the head of Guardian Departures at Heaven Resources who carefully monitors all guardian angel activity on earth.
About the Author
Author Theresa Sneed graduated cum laude with a BA in education, and though she loves teaching, she is currently taking a break from it to pursue a writing career. Her books are unique, with every book taking you places you have truly never imagined before. She writes across four genres-mystery and suspense, fantasy, historical fiction/time travel, and realistic paranormal. All of Theresa's books have elements of sweet romance, and while none of her books have profanity or sexually explicit scenes, each book is intriguing and white-knuckle intense-the kind you can't put down. The No Angel series is the story of a guardian angel with an attitude and the ever present, but misunderstood spirit world. Earth Angel is the fourth books in the series. There will be a minimum of four more to come. The Sons of Elderberry series has one book out called Elias of Elderberry. Harry-Potterish, with the addition of fairies and elves, this book has it all! Theresa anticipates another three to five books to finish that series. Escape is the story of a 15 year old girl abducted by a corrupt sheriff in the 70's. He keeps her captive in his cellar for five years until she escapes with his truck and his young daughter. Escape is book one in a three book series. Salem Witch Haunt was intended to be a stand-alone book, until the shocking ending made it apparent that her characters were not finished telling their story. All of Theresa Sneed's books may be purchased through Amazon or links on her website at www.theresasneed.com. She loves hearing from her readers and may be contacted through her website or through her email at tmsneed.author@yahoo.com.