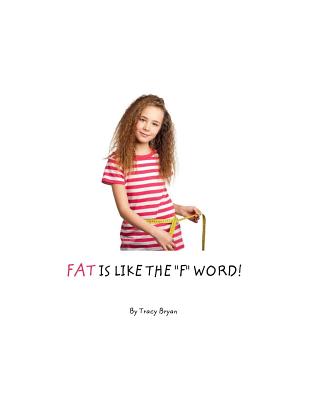 FAT is Like The "F" Word! (Paperback)
Createspace Independent Publishing Platform, 9781512309591, 56pp.
Publication Date: May 20, 2015
* Individual store prices may vary.
Description
FAT is in our food-it's something that is essential to everyone's body in order for them to grow and develop. But... when the WORD fat is used to insult someone, it can be a very ugly word Some people may be bigger than others for many reasons. Learn the reasons why everyone has different BODY TYPES. Find out why some people have an unreal BODY IMAGE of themselves that may even lead to an EATING DISORDER. Most of all, discover that it's important to have kindness and understanding to other people (and yourself) because everyone is unique and DIVERSE.
About the Author
About The Author Tracy Bryan writes whimsical books for kids about self-esteem building and behavioral life skills. Tracy also likes to tackle social issues and speak directly to her readers about important topics that effect everyone. Please visit Tracy's website tracybryan.com or email her at tracy@tracybryan.com