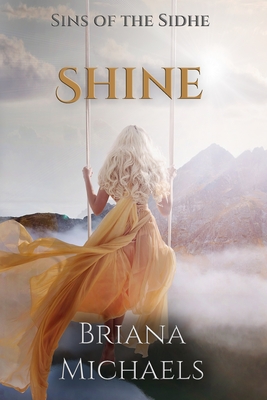 Shine (Paperback)
Createspace Independent Publishing Platform, 9781512347418, 340pp.
Publication Date: May 23, 2015
* Individual store prices may vary.
Description
Sometimes decisions aren't just bad, they're downright deadly. In an act of love, Adam, the oldest Sidhe in all the worlds, suffers the crushing reality of his past, which is not just haunting him, it's following him ceaselessly. A jealous princess is waiting for her champion to come home, and when Adam doesn't show, his presence is not just demanded, it's crucial, and ultimately he answers for his actions. Love does not conquer all, at least, not in the Faelands, and Adam is not the one who pays the highest price for his decision. Is the world ready for what's in store? One can only hope, because ready or not, Adam's fate is sealed and all others' are in jeopardy.
About the Author
Briana Michaels grew up and still lives on the East Coast. When taking a break from the crazy adventures in her head, she enjoys running around with her two children. If there is time to spare, she loves to read, cook, hike in the woods, and sit outside with a roaring fire blazing. She does all of this with the love and support of her amazing husband who always has her back, encouraging her to go for her dreams. Aye, she's a lucky girl indeed.