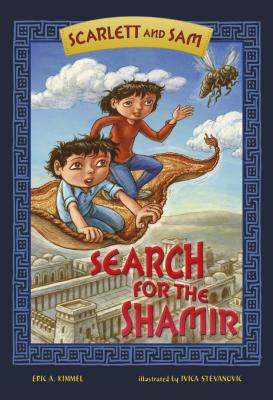 Search for the Shamir (Scarlett and Sam) (Paperback)
Kar-Ben Publishing (R), 9781512429381, 152pp.
Publication Date: January 1, 2018
Other Editions of This Title:
Hardcover (1/1/2018)
* Individual store prices may vary.
Description
A close encounter with Grandma Mina's time-traveling carpet sends Scarlett and Sam to ancient Jerusalem, where some very important people need their help. The twins meet the prophet Nathan, the warrior Benayahu ben Yehoiada, and even King Solomon himself, the wisest ruler of all time. But Solomon has a big problem that even his wisdom can't solve. God wants him to build the Temple, but it can't be done without the mythical insect called the shamir. It's up to the twins to find the shamir--even if that means facing off against the king of the demons.