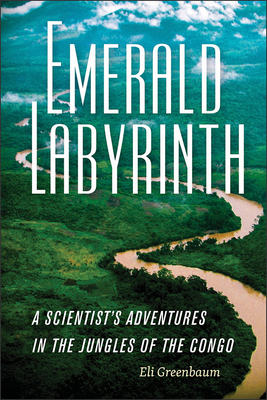 Emerald Labyrinth (Paperback)
A Scientist's Adventures in the Jungles of the Congo
ForeEdge, 9781512600971, 336pp.
Publication Date: November 7, 2017
* Individual store prices may vary.
Description
Emerald Labyrinth is a scientist and adventurer's chronicle of years exploring the rainforests of sub-Saharan Africa. The richly varied habitats of the Democratic Republic of the Congo offer a wealth of animal, plant, chemical, and medical discoveries. But the country also has a deeply troubled colonial past and a complicated political present. Author Eli Greenbaum is a leading expert in sub-Saharan herpetology—snakes, lizards, and frogs—who brings a sense of wonder to the question of how science works in the twenty-first century. Along the way he comes face to face with spitting cobras, silverback mountain gorillas, wild elephants, and the teenaged armies of AK-47-toting fighters engaged in the continent's longest-running war. As a bellwether of the climate and biodiversity crises now facing the planet, the Congo holds the key to our planet's future. Writing in the tradition of books like The Lost City of Z, Greenbaum seeks out the creatures struggling to survive in a war-torn, environmentally threatened country. Emerald Labyrinth is an extraordinary book about the enormous challenges and hard-won satisfactions of doing science in one of the least known, least hospitable places on earth.
About the Author
ELI GREENBAUM is an associate professor of evolutionary genetics at the University of Texas at El Paso, with a research focus on the herpetology of Central Africa. He has published over one hundred articles in refereed science journals, and his work has been covered in NBC News, National Geographic Daily News, Africa Geographic Magazine, and The Huffington Post. This is his first book.