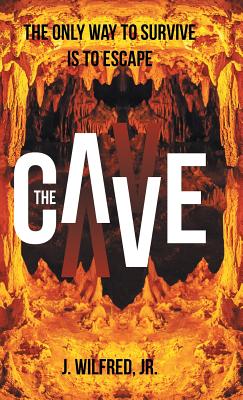 The Cave (Hardcover)
From Darkness to Light
WestBow Press, 9781512796254, 140pp.
Publication Date: August 15, 2017
Other Editions of This Title:
Paperback (8/15/2017)
* Individual store prices may vary.
Description
Aaron and Evelyn Freemans world is turned inside out when they meet a strange boy from the underworld. Within a day of their encounter, their family is fractured; forever altering their reality. Trying to find shelter and answers, they flee to the town orphanage where a mysterious organization known as The Brotherhood keeps their secret books of history.

A sudden turn of events begins a ten-year war with the goblins, where Aaron, Evelyn, and their strange visitor from the cave are left to uncover the only truth that can set the troglodyte slaves free from their goblin masters. Who are there cave dwellers? Where did they come from? Most importantly: Who will escape The Cave?
About the Author
J. Wilfred, Jr. and his wife have been building and strengthening childrens ministries in multiple church congregations in West and South Texas for the past 20 years. Their passion for teaching and storytelling has motivated them to share this allegory to strengthen families and inspire future generations.