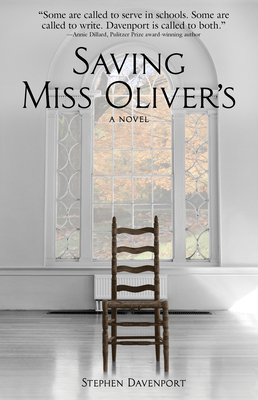 Saving Miss Oliver's (Miss Oliver's School for Girls Saga) (Paperback)
Westwinds Press, 9781513261317, 380pp.
Publication Date: September 18, 2018
* Individual store prices may vary.
Description
The prestigious boarding school Miss Oliver's School for Girls is on the cusp of going under. The trustees just fired the headmistress of the last thirty-five years, and the alumnae and students are angry and determined to hate her successor. If only new headmaster Fred Kindler can gain the support of the legendary senior teacher Francis Plummer, then he'd have a fighting chance to save the school; but no one except Francis's wife and the school librarian, Peggy, is willing to give Fred a chance. With Fred's career and the Plummers' marriage at stake, will Miss Oliver's survive to be what the school once was?