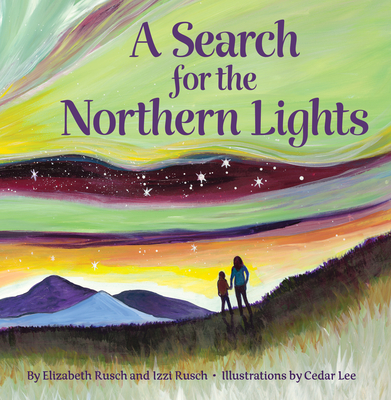 A Search for the Northern Lights
Hardcover

* Individual store prices may vary.
Description
A mother-daughter story of an adventure-filled search for the amazing aurora borealis.
Alix and her mom are fascinated by the nighttime light displays in the sky known as auroras, or northern lights, but being able to see them in person proves to be more challenging than expected. Where do they appear? When? How could Alix and her mom get there to see the auroras before they disappear from the sky? Inspired by the authors' own experiences, A Search for the Northern Lights brings the reader along on a fascinating journey as Alix and her mom eagerly learn what auroras are and how to find them. The book also includes science and more information on auroras, plus a helpful guide for those hoping to catch their own glimpse of the incredible northern lights.
West Margin Press, 9781513262901, 40pp.
Publication Date: April 14, 2020