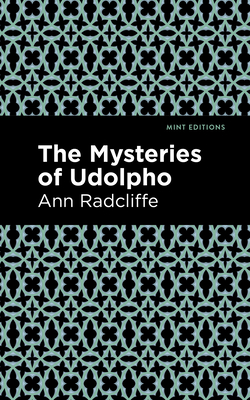 The Mysteries of Udolpho
Paperback

* Individual store prices may vary.
Other Editions of This Title:
Paperback (9/20/2016)
Paperback (1/9/2021)
Paperback (7/1/2013)
Paperback (6/26/2020)
Paperback (1/29/2021)
Paperback (5/26/2018)
Paperback (1/21/2021)
Paperback (1/23/2020)
Paperback (5/26/2018)
Paperback (10/22/2015)
Paperback (5/26/2018)
Paperback (1/29/2021)
Paperback (1/9/2021)
Description
"The first poetess of romantic fiction."-Sir Walter Scott
""Mrs. Radcliffe is a mistress of hints, suggestions, minute details, breathless pauses, and the hush of suspense." --The New York Times
"Compared to Udolpho, Montoni's mountain hideaway, Castle Dracula is a country day school." --Barbara Walker
Ann Radcliff's Mysteries of Udolpho, one of the most famous English gothic novels ever published, was a significant influence on later authors including Mary Shelley, Edgar Allen Poe, and Jane Austen. In combining the supernatural elements of the gothic genre with a deep sensitivity of emotion, this work reveals the height of Radcliffe's powers as a writer.
Living a picturesque life in rural Late-16th Century France, Emily St. Aubert, the novel's beautiful and sensitive protagonist becomes an orphan when both of her parents die. Adopted by her unaffectionate aunt Madame Cheron, Emily is ultimately imprisoned by Cheron and her cruel husband, the Italian nobleman Signor Montoni. The natural beauty of her life as a young girl in France is contrasted with the seclusion in the eponymous castle where Montoni's controlling manipulations spin her life into a state of unknowable terror. The hair-raising and strange events that occur within the confines of the dreadful fortress are among the most bone-chilling in all of literature.
With an eye-catching new cover, and professionally typeset manuscript, this edition of The Mysteries of Udolpho is both modern and readable.
Mint Editions, 9781513266121, 724pp.
Publication Date: November 22, 2020