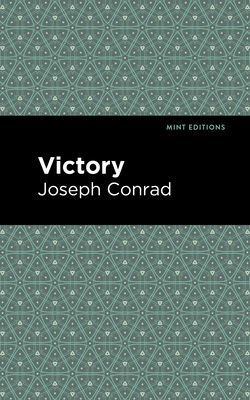 Victory
Paperback

* Individual store prices may vary.
Other Editions of This Title:
Hardcover (7/27/2021)
Description
Raised by a single Swedish philosopher, Axel Heyst inherits his father's pessimistic view of society. As a child, he is taught about all the dark inclinations of humankind, warping his mind. Axel struggles with these beliefs and the atmosphere of the environment in which he grew up. Because of this, he has a mix of complicated feelings when his father passes away. He decides to leave London and travel the world, which lead him to both adventures and emotional discoveries. .Axel is surprised when his travels teach him that there is goodness in the world, and people worth fighting for. First, Axel encounters Captain Morrison, a man down on his luck. Because of his debt, Morrison faces the confiscation of his ship, thus losing his livelihood. Sympathetic to the man's struggle, Axel decides to help pay off Morrison's debt, which starts a lasting relationship between he and the captain. Though they become friends and start a business together, Axel does not feel invested in their company. Though, when unfortunate circumstances leave him alone with the company and isolated on an island, Axel travels to Surabaya, Indonesia, where he meets Lena. Lena is a member of an all-women orchestra, and is being mistreated by her superiors. When he is moved to kindness again, Axel attempts to help Lena out of her poor predicament, making an enemy out of a powerful man; chaos in the form of sex scandals, heists, and murder plots consequently ensue.
Soaked with action, drama, and emotion, Joseph Conrad's Victory enthralls and enlightens readers. Deemed a highly complex allegorical work by literary critics, Victory is considered one of Conrad's best works. Employing highly descriptive language and an emotionally intricate protagonist, Victory is a dark, psychological thriller that excites with its exotic settings and invites reflection with its philosophical implications.
Victory by Joseph Conrad is now available in an easy-to-read font and features an eye-catching cover design with this modern edition, restoring Joseph Conrad's striking and ground-breaking novel for contemporary audiences.
Mint Editions, 9781513269429, 302pp.
Publication Date: December 8, 2020