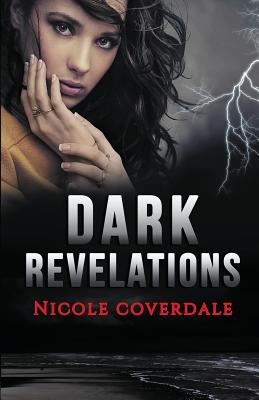 Dark Revelations (Paperback)
Nicole Coverdale, 9781513624396, 490pp.
Publication Date: July 25, 2017
* Individual store prices may vary.
Description
Every night when she closes her eyes... she sees him.
Eight years ago, a ferocious serial killer abducted Trish Delancourte. Abused, tormented, and left for dead, she escaped within an inch of her life. Now, she's finally gotten her life back. That is until the first body shows up in the small town of Serenity, North Carolina. This murder looks just like the work of her own abductor, only there's one problem... he's dead.
The return of the prodigal son...

For the last ten years, Cameron Randolph has been living life in the fast lane. But when an accident nearly takes his life, he's forced back home. Living in the house he grew up in with his four brothers once more, he's faced with the ramifications of his decisions. An unsuspected surprise awaits him in the form of a twelve-year-old boy, whose life is in danger. Not to mention the intriguing woman who drops the boy off.
The beginning of the end...

The moment Trish lays eyes on Cam she finds herself instantly attracted to him, but she can't act on it. She's meant to be alone. He made sure of that eight years ago, but when Cam saves her life she finds herself turning to him. Drawn into a web with a madman, she soon finds herself facing her darkest fears and Cam is facing demons of his own. For a dark secret is threatening to break free, threatening to change everything... forever.