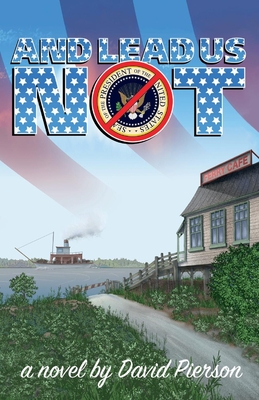 And Lead Us Not
Paperback

* Individual store prices may vary.
Description
A high school dropout from the backwaters of Louisiana becomes President of the United States?

From the writer who is already drawing comparisons to Mark Twain, comes this new hilarious but thought-provoking novel by David Pierson.

Wally Zeringue, an entrepreneur who gains notoriety with his one-minute editorials that promote his Capitol Cards, wins the nomination as Vice President for a major political party. And, when the President-elect dies days before the Inauguration, Wally ascends to the highest office in the land.

The new President, however, has enemies in low places. One in particular is Dan Bitterman, a former classmate who is now a reporter for the Evangeline Press-Dispatch, the President's hometown weekly newspaper.

With his two secret informants (Cassandra and Judas Iscariot), Dan uncovers dirt on the new President, and the nation's intelligentsia join in as Dan turns out one expose after another.

Meanwhile, President Zeringue, a businessman who has never held elective office, implements radical changes in the way the country conducts its business.

This is a book that will have the reader laughing and then thinking, laughing and then thinking.

"And Lead Us Not is a novel I would have written if I were still alive." –Mark Twain
BookBaby, 9781513643229, 202pp.
Publication Date: April 1, 2019
About the Author
David Pierson is the author of two popular books, Bayou Da Vinci and, most recently, And Lead Us Not. A Louisiana native, Mr. Pierson labored for many years as a newspaper reporter and magazine editor before returning to the classroom as a high school English teacher.An experienced public speaker who has been interviewed countless times on television, radio and in print — he prefers being "on stage" every day in the classroom, telling stories to his students. He says he finds more intellectual stimulation working with young people than with adults whose minds have already been set.Well-read, especially in classical literature, Mr. Pierson is a scholar who has written detailed, in-depth reading comprehension questions and answers for many epics, novels, short stories and plays (among them, every play by Shakespeare); and he shares these with his students.The founder of the longest-running scholastic chess league in the country, the Louisiana Scholastic Chess League, Mr. Pierson lays claim to being the most checkmated person in the history of the game. (That's because he has drilled nearly five thousand young people on how to force checkmates on their opponents with two rooks, a queen or one rook.)